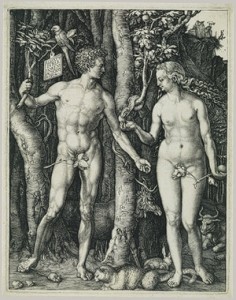 Religious leaders and holy texts share deep preoccupations with sex and reproduction. From Islamic purdah to Jewish menstrual purity laws, to Vatican neuroses about everything from contraception to masturbating nuns, it isn't difficult to see in all major religions a masculine obsession with reproductive control.
But how did religion and reproduction become so entangled? Perhaps it's just a hangover from a simpler time, near the genesis of religious beliefs, when sex and reproduction were more straitened. Or maybe societies do better with strong – apparently divine – rules and laws about marriage, fidelity and paternity.
Or perhaps religions arose as a way for the powerful and the anointed to control the reproductive lives of others – particularly for men to control women's sexual behaviour and reproduction.
We may never get to the bottom of all these questions, but new research suggests religious practices can very effectively assure paternity – the aspect of reproduction that undoubtedly causes men most anxiety (especially in the post-Viagra era). Continue reading In the name of the father: the links between religion and paternity