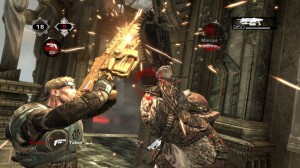 UNSW Human Ethics Number: HC13173
We are seeking:
Men and women over the age of 18. You must be able to attend our lab in Randwick, NSW and be willing to play combat style video games. The experiment will be starting October 2013 and until then we are seeking contact details for possible subjects.
What we need you to do:
If you decide to participate, you will be asked to complete 4 tasks over 2 sessions, one online and one in our lab in Randwick.
First session (Online) 5-10 mins:
1.      We will ask you to complete a series tests online to test your responses to stimuli and your reactions.
Second session 30-40 mins:
1.      You will be asked to play a combat style videogame where you will play an opponent.
2.      We will ask you to complete a series of Implicit Association Tests followed by surveys about attitudes.
This study contains violent themes. We cannot and do not guarantee or promise that you will receive any benefits from this study. Because the study is not designed as a treatment, there are no alternative procedures to the current study (other than not participating).
Remuneration: Participants will not be receiving any remuneration, however free refreshments will be provided.  
Inquiries: If you have any questions or concerns following your participation please contact Ms. Amany Gouda-Vossos (9385 8068), Mike Kasumovic (93858091) or Professor Rob Brooks (9385 2587).