Personality, attitudes and interactions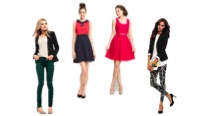 UNSW Human Ethics File number 1857
We are seeking:  200 female participants who (ages 18-35) and 50 male participants (aged 18-35). You must be able to attend our lab in Randwick, NSW, during business hours in order to participate. We will be starting this experiment in January 2013, and until then we are seeking contact details for possible subjects.
What we need subjects to do:
Complete tests (on a computer) to measure associations you make between concepts.
You will then view and respond to questions about photographs of women's faces, bodies and clothing.
We will measure your body ratios, height, weight and your grip strength, and photograph your face and body (clothed). These pictures will be rated for attractiveness by a separate set of participants who do not know you. Ratings will never be identified with you or your photograph.
Complete several computerised surveys to measure personality traits, attitudes, habits and some sexual history.
Most of the tasks will be completed on a computer workstation. A researcher of the same sex as you will guide you through the exercise and take the photographs. Your responses will not be identifiable to you or your photograph.
How long will it take? Approximately one hour
Remuneration / reward?:  You will be entered in a draw to win a $100 gift card of your choice. A new prize draw for a $100 gift card will be drawn for every 20 participants. Winners are able to choose their prize from a list of 20 preselected gift cards.

Or you can Email your contact details to [email protected] and include "Study 1857" in the subject heading
UNSW Ethics Clearance Number: 1857TBA