Cover of North American Hardcover edition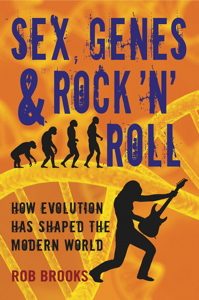 Sex, Genes & Rock 'n' Roll: How Evolution has shaped the modern world will be published as a hardcover and ebook in North America in March 2012. They have recently posted the details and the cover image on their website. The details are also becoming available on Amazon.com and I imagine pre-orders will soon be possible.
If you are not in North America, or desperate to get a copy before March, I still recommend you buy the Australian version, available from these suppliers.