Latest links: Celibacy, sex addiction, inequality, antidepressants affect sex and divorce, and gendered chores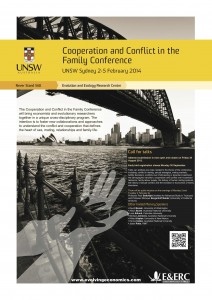 It's about time for me to rack up some of the more interesting reads I've encountered in recent days/weeks. Happy to receive recommendations from you, via comments, Facebook or Twitter.
And if you are a researcher and any of that interested you, then you might well want to submit an abstract to the Cooperation & Conflict in the Family Conference which Jason Collins and I are organising for next February. Abstract submissions close next Friday 30 August.